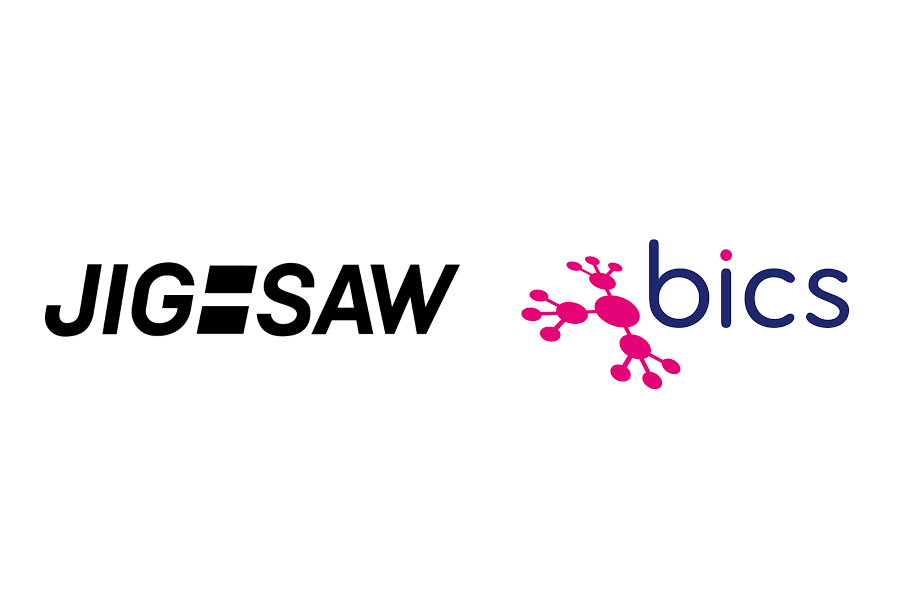 JIG-SAW and BICS(A Proximus Company)Form Strategic Partnership For European and Global IoT Customer Collaboration
JIG-SAW US INC. ("JIG-SAW US", San Francisco, California), a full-subsidiary of JIG-SAW INC. ("JIG-SAW", HQ: Chiyoda-ku, Tokyo, Japan), has executed a strategic partnership agreement with BICS ("BICS", Brussels, Brussels Region) to work together to offer JIG-SAW's IoT device management engine, neqto: with BICS global IoT connectivity service.
The combined business development efforts and technical solutions of device management and global connectivity will enable enterprise customers to utilize neqto: with BICS reliable, high-quality connectivity worldwide infrastructure and roaming technology. By complementing both platforms functionalities, neqto: customers will be able to manage IoT devices at any scale and have access to BICS virtualized international mobile network designed for IoT.
"Partnering with BICS made sense from a strategic perspective as BICS and their parent company, Proximus are the leading IoT connectivity solution for over 200 countries but also have a strong presence in Europe." said Tomoyuki Oe, CEO of JIG-SAW US. "As JIG-SAW US continues to solidify our market presence in North America, we are increasingly looking to European opportunities as our next entry region. Our alliance not only makes sense from a technological perspective, but also from a tactical business angle as well. As the IoT market is quite mature in Europe, we look to leverage this relationship to open new business units on the continent as projects launch."
neqto: is designed for software development teams that are building an IoT device system who don't want to become embedded engineers or connectivity specialists. neqto: becomes a ready-to-use solution combined with the seamless connectivity of BICS depending on the location anywhere in the world.
About BICS:
As a leading international communications enabler, BICS is connecting the world by facilitating reliable and secure mobile experiences anytime, anywhere. BICS's solutions are essential for supporting the modern lifestyle of today's device-hungry consumer – from global mobile connectivity, seamless roaming experiences and fraud prevention to global messaging and the Internet of Things.
With a team of more than 800 employees and 52 different nationalities, BICS is a melting pot of different cultures where the diversity of their people is cherished.
BICS
https://bics.com/
Boulevard du Roi Albert II, 27 B-1030 Brussels – Belgium
Phone Number: 32 2 547 52 10

About JIG-SAW US and neqto:
JIG-SAW US provides key IoT infrastructure and building blocks as a fully managed service "neqto: " so that businesses can immediately leap over adoption barriers and begin using IoT.
With neqto: , you can manage all of your enterprise IoT needs over wired or wireless connectivity. neqto: enables seamless off-the-shelf sensor onboarding, secure gateways, edge/cloud processing capabilities, bi-directional connectivity, easy-to-use customizable cloud management service, device control, and FOTA updates that are compatible with your IoT needs and use cases.
neqto: also offers the most comprehensive connectivity integration solutions from best-in-class names such as BICS for rapid and cost-effective IoT software development projects.
JIG-SAW INC.
https://www.jig-saw.com/
Listing: Tokyo Stock Exchange (Code: 3914)
Tokyo Head Office: 1-9-2 Otemachi, Chiyoda-ku, Tokyo
Tokyo | Sapporo | San Francisco | Santa Monica | Vancouver | Toronto