NEQTO Infinitypool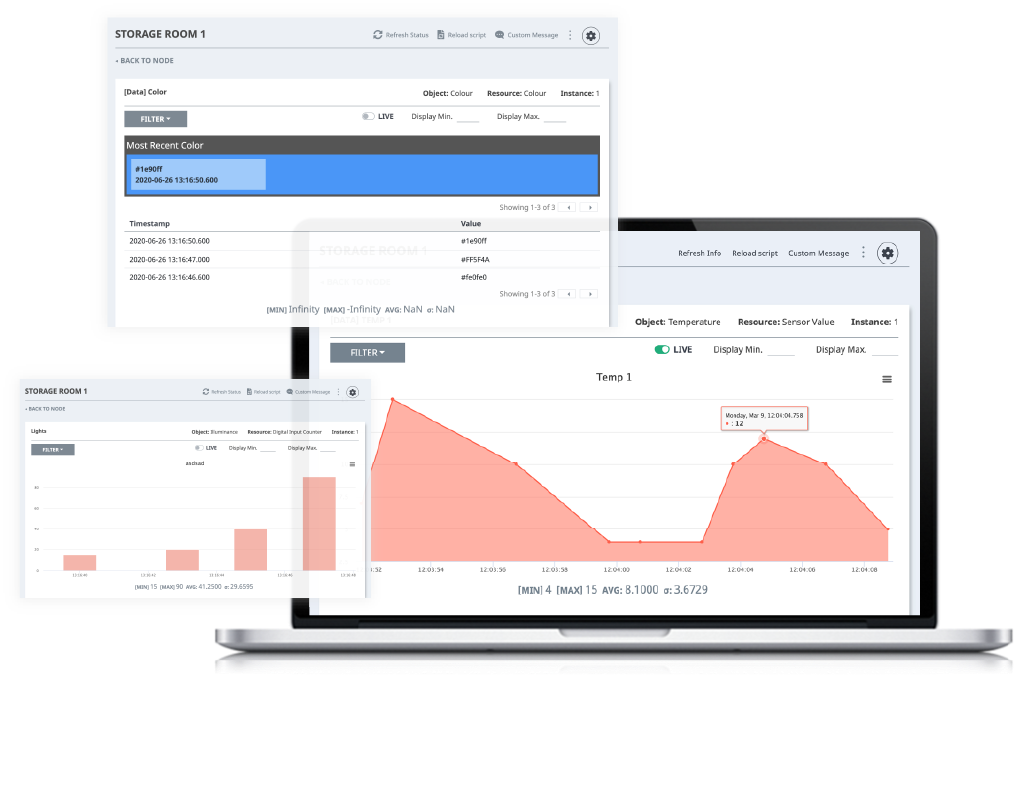 Reliably Scale Billions of Devices
NEQTO Infinitypool is a managed service for smarter utilization of IoT data, such as extracting data from IoT devices powered by NEQTO Engine and using it in third systems. Connect and store data securely and seamlessly from IoT devices using cellular or Wi-Fi communications. Customers can view any data, including strings, binaries, text and numbers, at any time in the NEQTO console and retrieve them at any time. For more information, please visit the developer site for NEQTO Infinitypool.
Device Connectivity & Cost-Effective Data Collection/Storage
NEQTO Infinitypool makes it easy to connect any number of devices. NEQTO Infinitypool supports lightweight communication protocols such as MQTTS, HTTPS and WebSocket. With NEQTO Infinitypool, customers can seamlessly send, store and visualize data and files directly from IoT devices without the need to prepare, build and operate external servers and storage. Data can also be transferred externally at any time to leverage it and gain original visualization capabilities.
Real-Time Data View
Stored data can be used to view device status and condition from the NEQTO console screen and in combination with other NEQTO Apps features (NEQTO Insights, NEQTO Custodia) to aid in effective visualization and IoT device management. Line graphs are the standard display format, but depending on data type the display will automatically adapt to show information appropriately, such as with bar graphs, text, and color tables. Users can also set up the data retrieval cycle (seconds, minutes, etc.) to fit specific situations and environments, creating a view of data tailored exactly to their needs.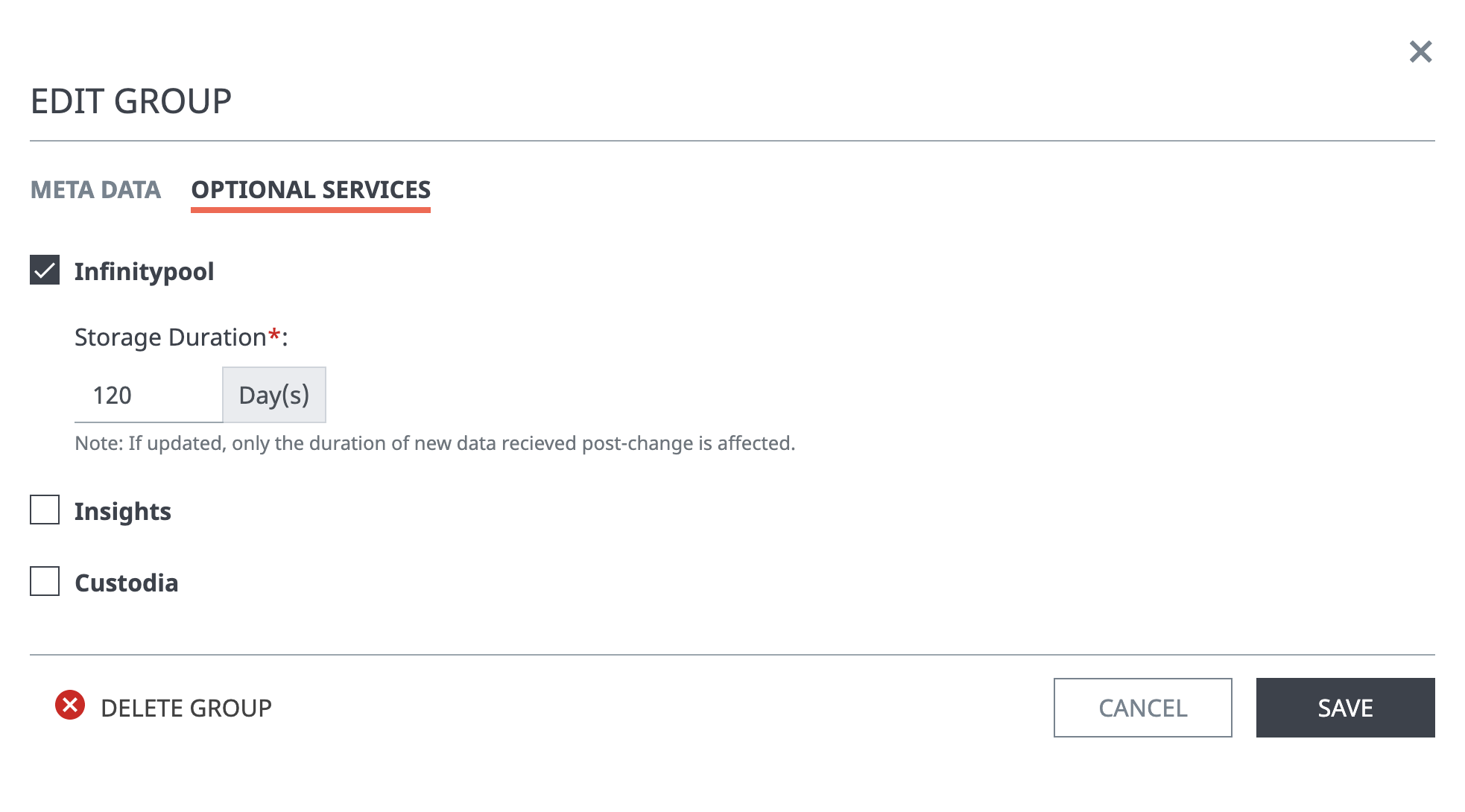 Flexible Data Storage
The standard setting for the retention period of data sent by devices is 90 days. Users can flexibly change the data retention period to more than 90 days at any time by changing their settings from the console screen.
| *Precautions | |
| --- | --- |
| ・ | This setting affects the data retention period for the entire group. When the setting is changed, all data will be stored for the specified period. |
| ・ | After changing the data retention period, only data sent after the change will be saved for the specified period. The storage period for data saved before the change will not be affected. |
| ・ | There is no additional charge for extending the retention period itself (fees are calculated based on the total volume of data sent). |
Data Extraction and External Linkage via API
Data stored in NEQTO Infinitypool can be retrieved at any time and transferred to any server the user specifies via secure communication. Data can be easily retrieved at any time by using the API (Data Retrieval) to extract the stored device data. This enables users to accelerate integration of visualization and learning data on their own data platforms such as AWS, Azure, GCP, and Salesforce.
Secure Transfer of Device Data
NEQTO Infinitypool provides end-to-end encryption when connecting to IoT devices, and the standard protocol for the client-side devices and the server-side Infinitypool is either MQTTS in environments with mass-device communication, or HTTPS in environments with few connections.
For information regarding service plans, solutions, and estimates, please contact us via the page below.