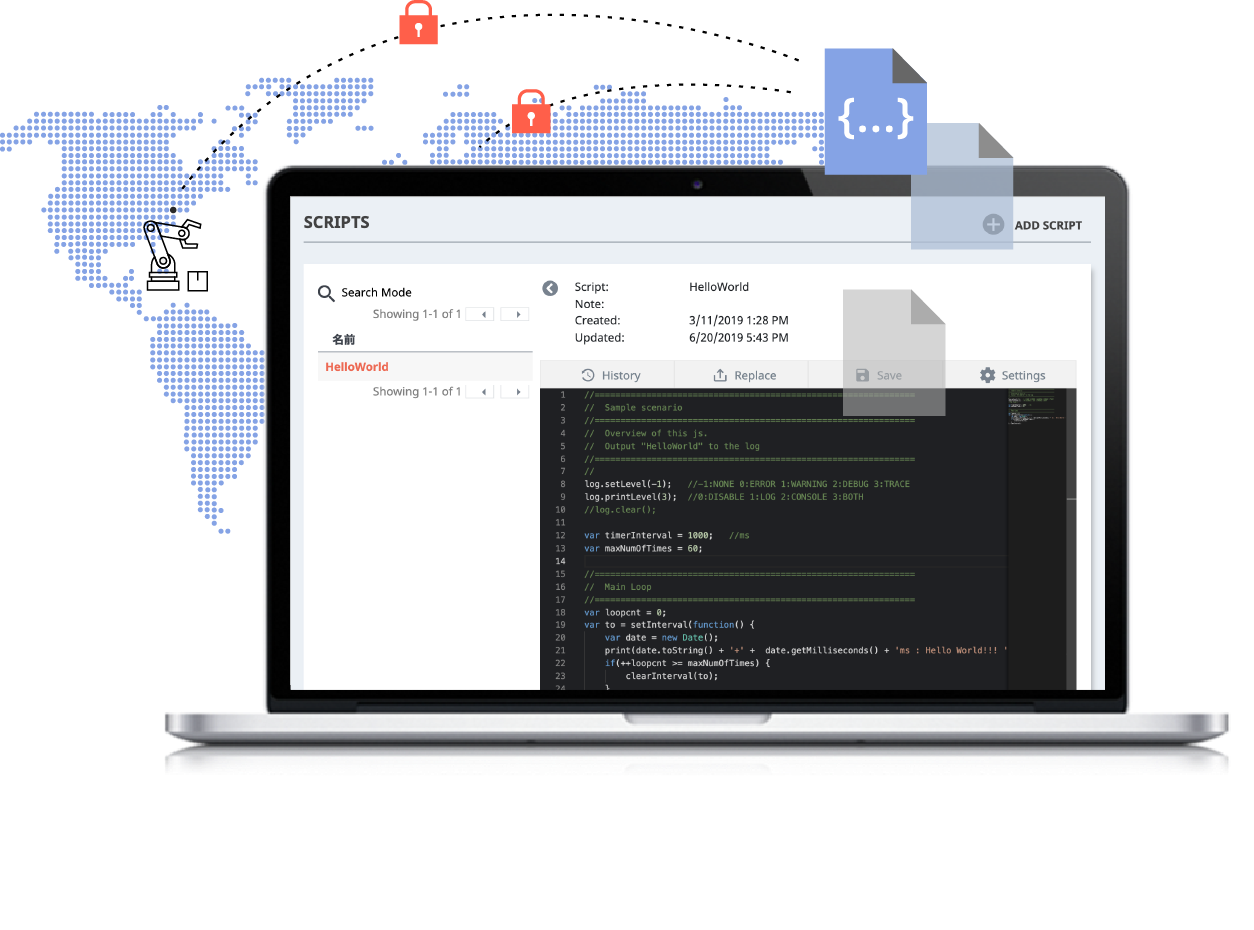 Combining our JavaScript Engine &
Edge Computing
Machine Driver is one of NEQTO's many distinct services made possible by our JavaScript engine, neqto.js. Machine Driver is an edge-computing management service that makes it easy to rewrite the firmware of external devices and equipment by simply connecting them to one of our NEQTO IoT devices.
Free Yourself from Firmware Development
Using Machine Driver, you can perform firmware update procedures on your own machines and equipment. Through the JavaScript engine on our NEQTO Engine, users on the NEQTO Console create and send updates as extremely small script files. Free yourself from the burden of designing, developing, and evaluating new firmware when you want to support new devices, and focus only on developing your own business logic.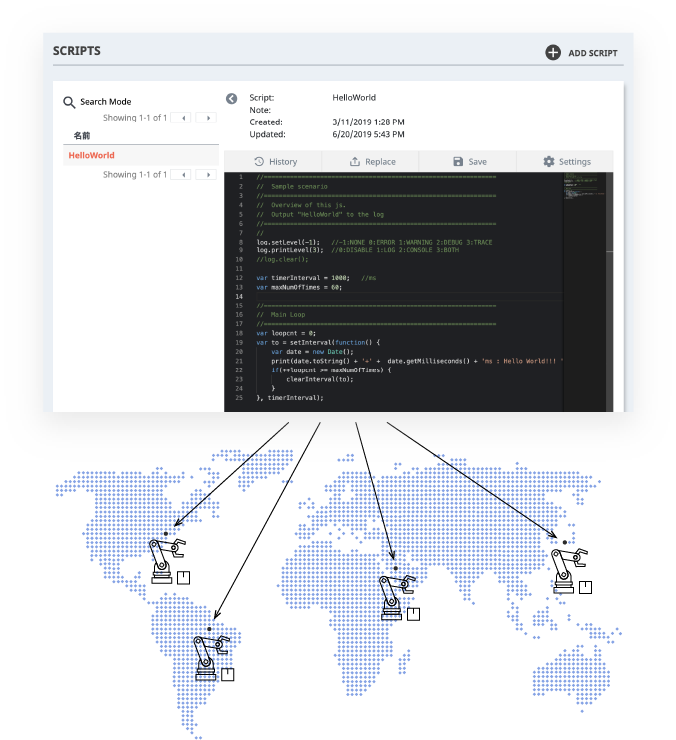 Use Scripts Instead of People for
Repetitive Tasks
When equipment isn't connected to the internet and you want to upgrade its firmware, you need to either physically go to the location of the equipment, or add network connectivity to it. However, using Machine Driver you never have to leave your house, office, or wherever you are to update your connected equipment. It's the perfect solution for the current era, where remote work is saving lives.
Add Communication Function Without Editing Your
Current Firmware
With hardware and equipment you've already developed and created, implementing communication control can be a big decision with consequences for your business and development budget. Machine Driver, however, eliminates these problems. Using Machine Driver, you can add the communication ability that enables over-the-air updates to your existing hardware without making changes to your firmware. Promote your own service to IoT-enabled without taking risks on your core business.
Providing Strong Security
as a Service
NEQTO is built so that NEQTO-enabled devices can only be controlled through the NEQTO Console, and Machine Driver is no exception. All data transferred between your newly IoT-enabled hardware and the cloud is protected from manipulation and leaks by extremely secure communication algorithms. Feel at ease knowing your equipment is secure and doesn't require extra development or continual maintenance.
Endless Possibilities
with Scripts
Once you have started using your IoT system, you may want to do things like update your configuration files or change settings through command inputs. Using JavaScript's unique technology to temporarily "cut in", you can perform these actions with a script separate from the one currently running. These scripts can all be freely added and edited on NEQTO Console at any time, giving you unlimited freedom and customization possibilities for improving business efficiency.
For information regarding service plans, solutions, and estimates, please contact us via the page below.