NEQTO Insights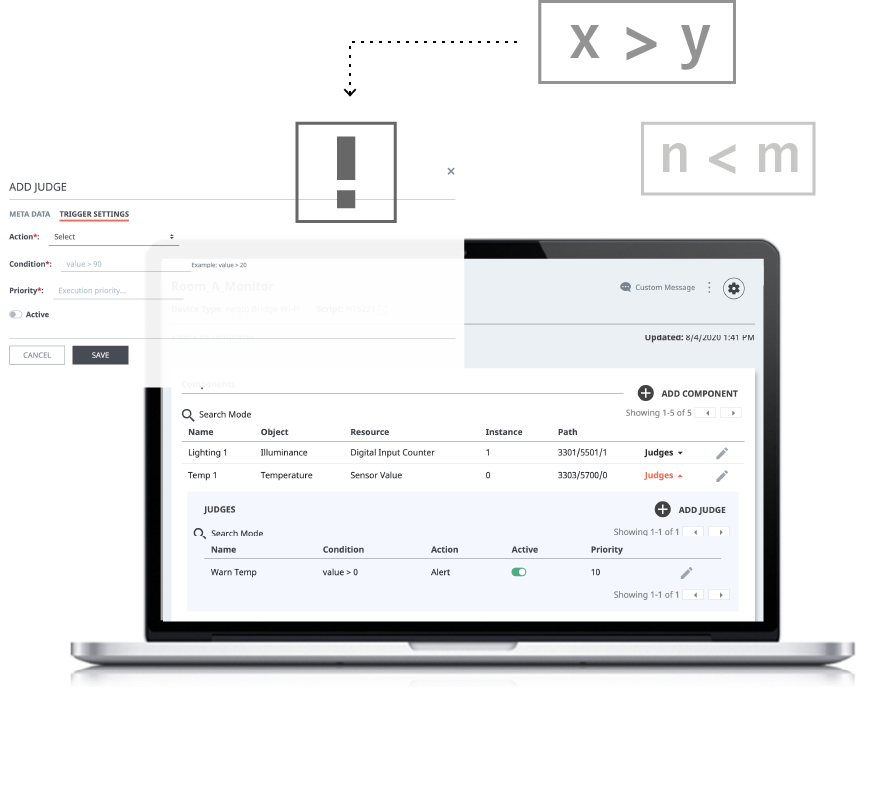 Instantly Detect Anomalies and
Send Alerts
NEQTO Insights' monitoring service detects anomalies from IoT devices, sends alerts, and links applications to create an integrated notification system. We developed this service for managers, system developers, and field engineers working on IoT projects. Insights can monitor values such as temperature readings or serial data to accurately and immediately detect and respond to changes or anomalies. All sensor values, serial and boolean data can be analyzed, then sent to the API developed on NEQTO Console.

The NEQTO Console can in turn send alerts and notifications to any specified place. Insights provides a high degree of observability for accurate IoT monitoring.
Get Insight into the Health of your Machinery
The machines and equipment that businesses depend on are complex with many areas that can become problematic. "Insights" monitors log and sensor data making your stack transparent. This helps you identify places to improve your business to have optimized replenishment schedules and reduce bottlenecks. Critical breakdowns can also be avoided by alerting maintenance teams of abnormalities before they happen.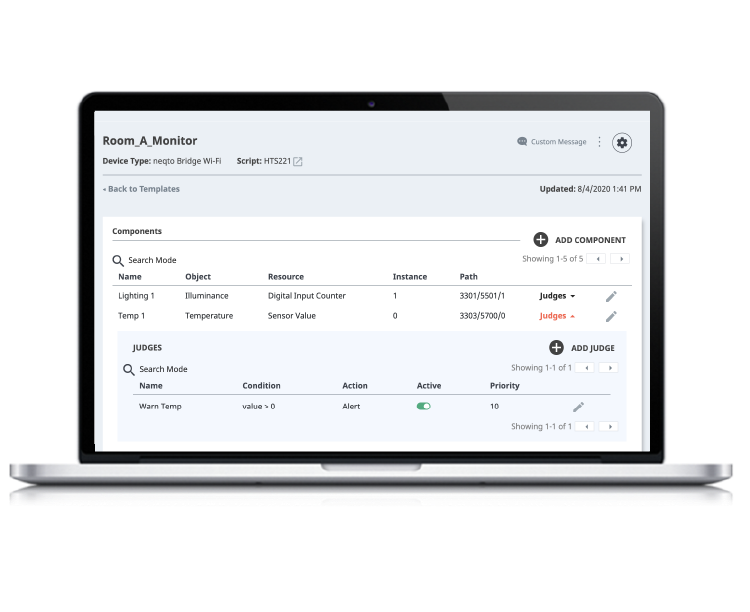 Set Up Monitoring Down to the
Component Level
The alert settings for one component (such as sensors or serial data) can easily be applied to any number of nodes, minimizing the effort to configure a large fleet of devices. Alert settings can also be edited at the group level at any time.

For more information on how to configure rules, please visit the developer site.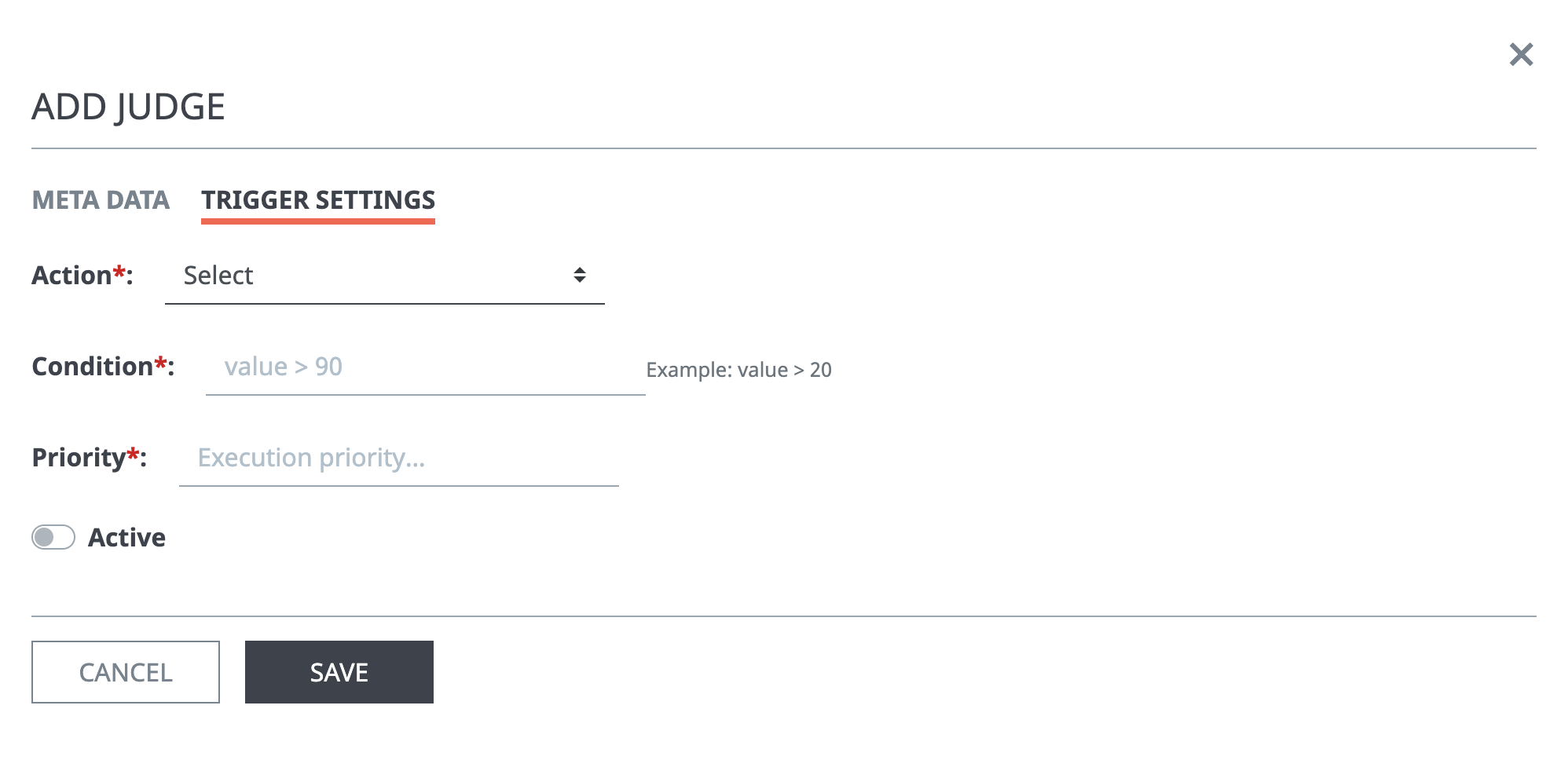 Freely Customize Alert "Judgement" Priorities
The alert rules can be freely customized by defining specific actions and priorities. For example, rules and judges can be set so that temperature sensor values over 20° are sent to one person, over 30° are forwarded to someone else, and over 40° to another person via a different notification application.

By looking at the IoT device alert messages and individually configuring the notification method, destination, and the number of people to be notified, you can prioritize actions for any situation.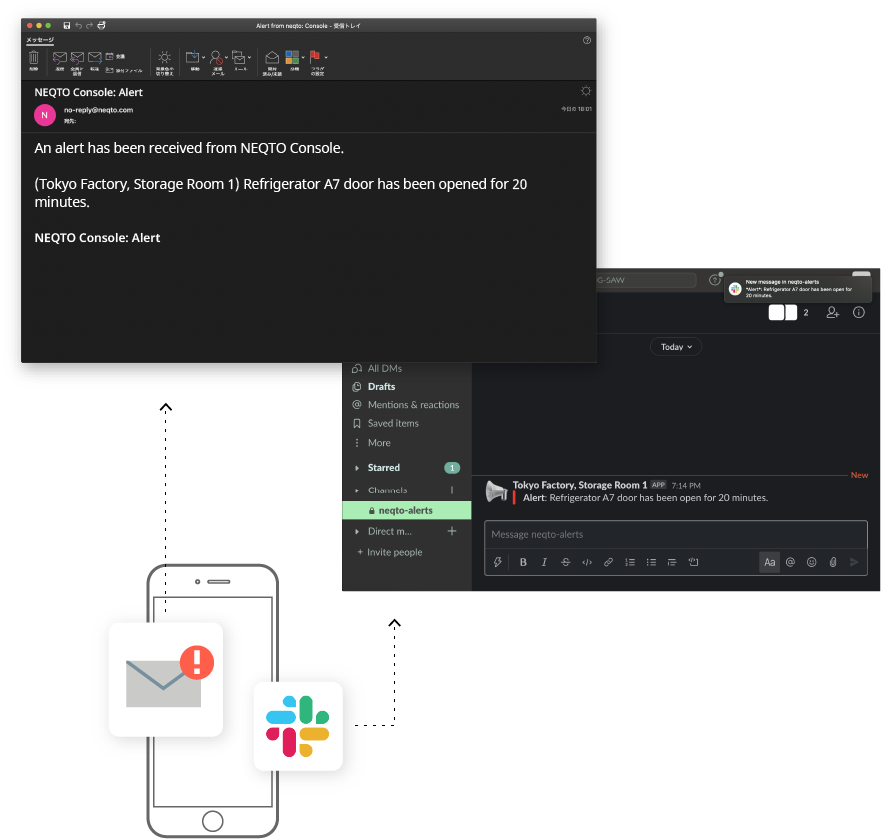 Unlimited Choices for Your
Alert System
NEQTO Insights allows the user to choose from a variety of notification methods to deliver the data source.

Examples:
If an abnormality is detected, a notification can be sent via email, Slack, Webhook or Salesforce.
Webhooks can be used to trigger smart notifications. For instance, it's possible to create an automated call notification system by combining an executable script defined in Amazon Lambda through a webhook with a voice notification application like Twilio.
Additionally, complex condition alerts (e.g., alerts for temperature exceeding 25°and humidity exceeding 70%) can be set up in the edge-side settings of NEQTO Console.
For information regarding service plans, solutions, and estimates, please contact us via the page below.