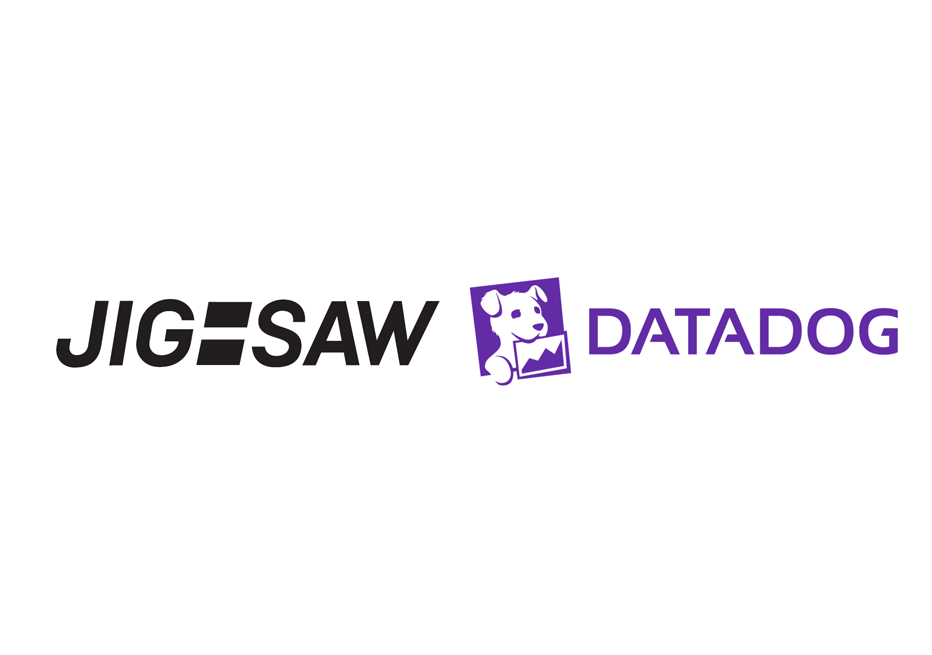 IoT Platform Partnership Goes Global To Help Enterprises Achieve IoT Operational Excellence In The Cloud
San Francisco, CA. and New York – August 19, 2020 – JIG-SAW US, INC. and JIG-SAW INC. (Hereinafter referred to as JIG-SAW), the leader in IoT software building blocks and device management solutions, today announced the expansion and integration solution of its IoT cloud-based management platform, neqto: with monitoring and analytics platform provider, Datadog, Inc.(Hereinafter referred to as Datadog). This integration helps customers achieve cloud IoT data analytic processing excellence by delivering performance efficiency recommendations that are cost-optimized.
"Based on the partnership we've developed with Datadog in Japan, the North American market was the logical next market to expand service capability to," said Tomo Oe, CEO of JIG-SAW US, INC. "Not only are we expanding to the US with Manager Service Provider offering capabilities, but we have also become a Technology Partner with our IoT device data integration solution, called neqto:, which allows our customers to connect with Datadog Cloud analytics in real-time."
The JIG-SAW integration with Datadog enables companies to collect, analyze, and visualize this business-level data from IoT devices alongside health and performance metrics from the devices themselves. By adding just a few lines of javascript code, enterprises can start collecting and analyzing business metrics through the same platform they use to monitor and manage IoT devices, distributed applications, and the rest of their IT infrastructure.
From a use case perspective, the Datadog integration will allow JIG-SAW manufacturing and logistics clients who have deployed neqto: IoT devices, with the ability to extract, aggregate, and process data from IoT fleets at any scale. This will empower engineering teams with critical business intelligence to monitor the performance and health of IoT hardware alongside KPIs from the applications running on the devices. The JIG-SAW integration will also leverage built-in machine learning algorithms for forecasting, anomaly detection, and outlier detection from the Datadog platform.
About Datadog
Datadog is a monitoring service for hybrid cloud applications, assisting organizations in improving agility, increasing efficiency, and providing end-to-end visibility across the application and organization. These capabilities are provided on a SaaS-based data analytics platform that enables Dev, Ops and other teams to accelerate go-to-market efforts, ensure application uptime, and successfully complete digital transformation initiatives. Since launching in 2010, Datadog has been adopted by more than 8,000 enterprises including companies like Asana, AT&T, Samsung, Seamless, and The Washington Post.
For more information on the integration between Datadog and JIG-SAW, please contact JIG-SAW US, INC. directly to discuss how we help companies increase visibility into critical systems while balancing performance and cost optimization.
About neqto:
neqto: is a software license for the use of ARM® Cortex®-M4 compatible embedded software developed by JIG-SAW. neqto: enables the remote control of devices and bi-directional communication between devices and any cloud, from anywhere.
About the neqto: Bridge Series:
 https://neqto.jig-saw.com/en/product/hardware/bridge