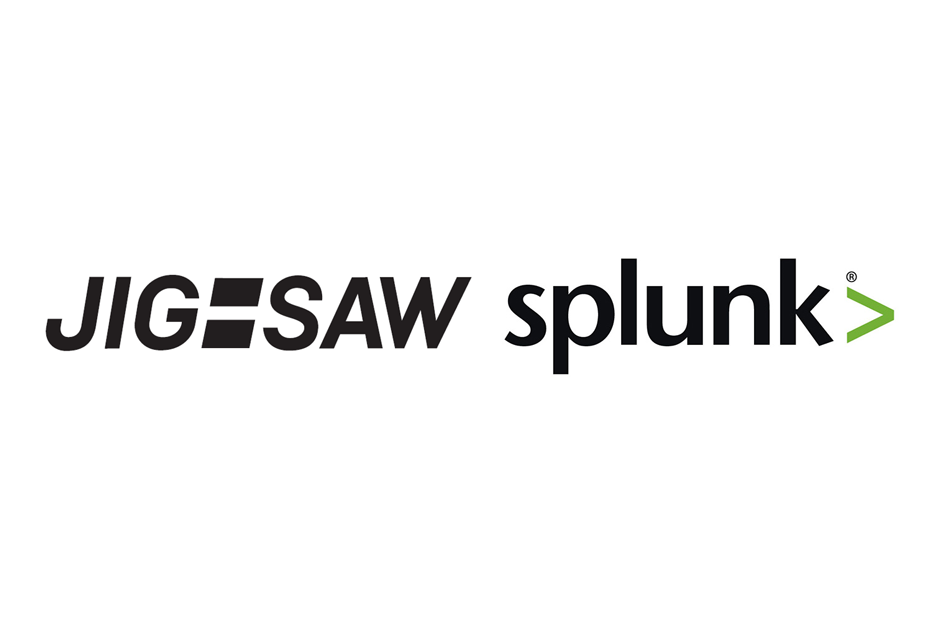 Real-time enterprise IoT data becomes actionable with JIG-SAW and Splunk!
JIG-SAW US, INC.("JIG-SAW US"), a full-subsidiary of JIG-SAW INC. ("JIG-SAW", HQ: Chiyoda-ku, Tokyo, Japan) has executed a partnership agreement as a Technology Alliance Partner (TAP) with Splunk Inc. (San Francisco, California) to offer real-time data streaming integrations between JIG-SAW's Enterprise IoT micro-engine ( neqto: ).
The combined solution, neqto: and Splunk Enterprise, enables leading industry 4.0 customers the ability to utilize real-time data streamed from an infinite number of neqto: managed devices deployed to monitor critical assets. This will help them rapidly visualize and gain insights from Splunk's machine data platform including predicting asset failure with machine learning and improve overall plant performance with smart manufacturing analysis.
"Enterprise manufacturing customers will be able to utilize the neqto: – Splunk integration in the neqto: cloud console to predict critical problems of high value assets before they occur. The bi-directional integration lets business users access, explore, analyze and visualize machine data to extract real-time, actionable intelligence." said Tomoyuki Oe, CEO of JIG-SAW US. "With our technology alliance with Splunk, we plan to push the boundaries of predictive maintenance and lead the way with the most comprehensive smart IoT manufacturing technology on the market."
The neqto: – Splunk solution can be found in Splunk base under the title: "neqto Splunk IoT Data Visualization App". This app is best suited for manufacturing enterprises such as BASF, Unilever, Johnson & Johnson, and PepsiCo. Future Splunk applications will focus on integrating with the Splunk Industrial Data and the Internet of Things for proactive operations with industrial asset intelligence.
About Splunk:
Splunk Inc. (NASDAQ: SPLK) helps organizations ask questions, get answers, take actions and achieve business outcomes from their data. Organizations use market-leading Splunk solutions with machine learning to monitor, investigate and act on all forms of business, IT, security, and Internet of Things data.
Splunk is the world's first Data-to-Everything Platform. Now organizations no longer need to worry about where their data is coming from, and they are free to focus on the business outcomes that data can deliver. Innovators in IT, Security, IoT and business operations can now get a complete view of their business in real time, turn data into business outcomes, and embrace technologies that prepare them for a data-driven future.
With more than 5,000 employees in 27 offices worldwide, Splunk Inc. is focused on creating lasting data outcomes for their customers.
About JIG-SAW US:
JIG-SAW US, provides key IoT infrastructure as a fully managed service " neqto: " so that businesses can immediately help businesses leap over adoption barriers and quickly begin using IoT. With neqto: … you can monitor, track, and manage all of your enterprise IoT needs over wired and wireless connectivity. neqto: enable seamless off-the-shelf sensor onboarding, secure gateways, edge & cloud processing capabilities, bi-directional connectivity, an easy-to-use customizable cloud management service, device control, and FOTA updates that are compatible with your IoT needs and use cases. JIG-SAW US neqto: solutions also offers the most comprehensive suite of enterprise cloud integration solutions from best-in-class names such as Google for rapid and cost-effective IoT software development projects.

Contact: inquiry@us.jig-saw.com
JIG-SAW US, INC. (https://neqto.jig-saw.com/)
156 2nd Street, San Francisco, CA 94105