JIG-SAW will be exhibiting at this year's Amazon Web Services event 'AWS re:Invent' as an IoT service provider for the second year in a row. Demonstrations of the microprocessor-embedded IoT engine "neqto:" integrated with AWS will be on display for the large multinational crowd of AWS users in attendance.
Furthermore, JIG-SAW will be displaying a demonstration of neqto: Engine embedded onto Sony Semiconductor Solutions Corporation's smart-sensing processor- equipped board "SPRESENSE®." "SPRESENSE is a smart-sensing processor-equipped board that connects with various sensors and is capable of AI processing, all the while operating on low power. We are hopeful that our partnership with JIG-SAW will contribute to significant expansion of our IoT business", said Toshiyuki Nakamura, Senior General Manager of Sony Semiconductor Solutions Corporation's IoT Solutions Business Division.
Host: Amazon Web Services, Inc Event Dates: Friday, December 2nd-6th, 2019 Location: The Venetian, ARIA, Bellagio, Encore, MGM Grand, Mirage, Vdara(Las Vegas, Nevada) https://reinvent.awsevents.com/campus/ (English)
Booth#: 3711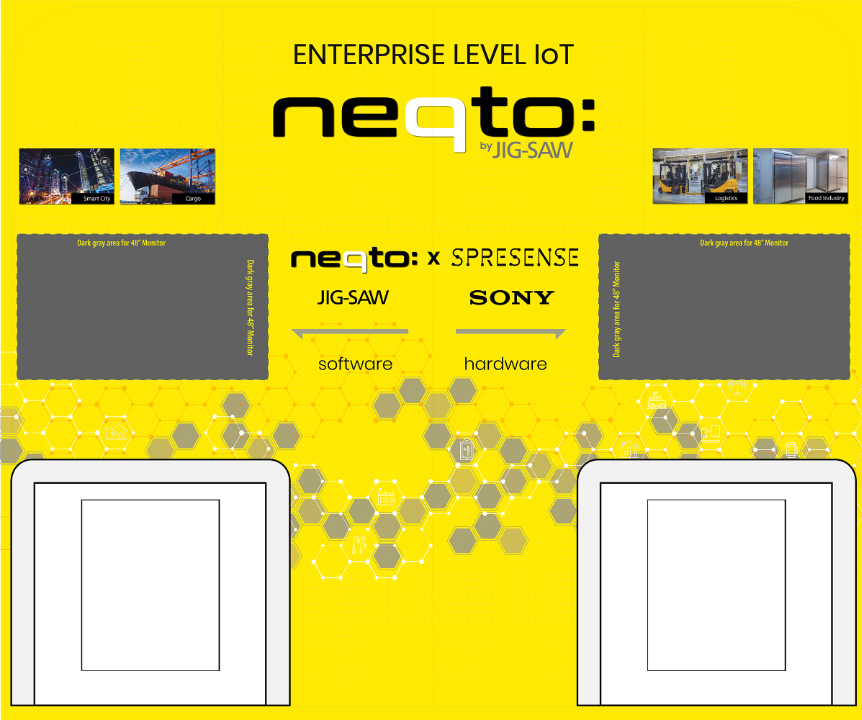 *:Amazon Web Services (AWS) is a trademark of Amazon.com, Inc. and other affiliated companies within the United States and abroad.
*:"AWS re:Invent" is an Amazon Web Services sponsored event for the global cloud- computing community. The event includes keynote speeches, training and certification opportunities, access to over 2,500 technical sessions, partner expositions, additional activities/events, and more.
*:SPRESENSE®i s a trademark of Sony Corporation.
SPRESENSE® Technical Site: https://developer.sony.com/develop/spresense/
*:neqto: is an embedded-software license that enables the use of the neqto:Engine, developed by JIG-SAW to be compatible with ARM-Cortx-M.
Service site: https://neqto.jig-saw.com/en/
About JIG-SAW
IoT Data Control Service
Fully-automated IoT/cloud data control/sensor connection service made possible through unique algorithms.
Cutting-edge chips, module development and communication control, next-generation real-time OS research and development.
Development for the automation, diversification, and sharing of A&A services via a base of the optimized, automated control/operations technology "Operation Technology (OT)."
Focus on OS-focused software technology and integration, ultra-high speed communication, signal control-focused hardware technology retention and generic technology for regenerative medicine.